Brian Francis McCarthy
Husband of long time NODA Darter Holly McCarthy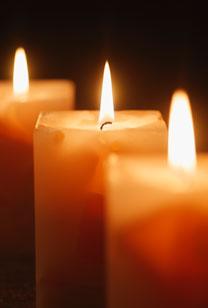 Brian "Primo" Francis McCarthy of Pontiac passed away Saturday, May 23, 2015 at his home.

Funeral Mass was held at 10:00 am Saturday, May 30, 2015 at Holy Family Catholic Church, 11824 S Saginaw St., Grand Blanc, MI 48439 with Fr. Jonathan Perrotta officiating.

Visitation was 2-4 and 6-8 pm on Friday at the Hill Funeral Home, 11723 S Saginaw St., Grand Blanc, MI 48439 where the Rosary was prayed at 7:00 pm Friday followed by a Knights of Columbus memorial service.

Visitation at church Saturday one hour prior to services.

Brian was born February 16, 1948 in Detroit, MI. He is the son of the late Francis and Kathaleen McCarthy.

Brian was a veteran of the U.S. Army having served in Viet Nam. He owned and operated Primo Crafts for over 40 years.

Brian was a member of Past Grand Knight of the Knights of Colmbus.
Surviving are: Holly McCarthy his wife of 22 years, Daughter Logan, many other relatives and many, many friends.